Assetklean fumigation services is rated as best fumigation services in Ikoyi Lagos by residence of this neighborhood.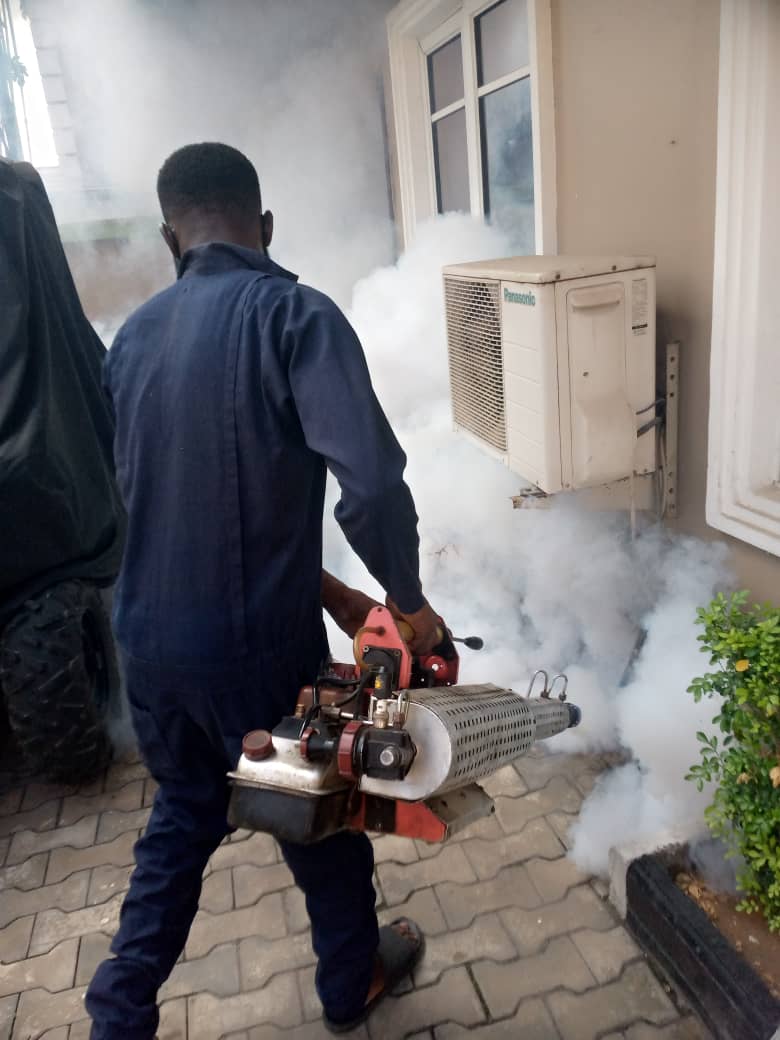 With Ability to exterminate and remove all forms of household pest such as rats,rodents, mosquito, bedbugs, cockroaches,ants,insects e.t.c
Our offering will ensure your house and office fumigation service in Ikoyi is done using best approach.
With targeted residual insecticide solutions,baits,bait stations,pest repellent e.t.c. that ensures each pest is targeted for extermination based on biological composition.
Meaning, we don't do one chemical kills all style,which might not achieve desired results but rely on chances that it will work.
We understand the high regards and value with which our customers structures are built and the expected comfort.
Hence we strive to provide the best fumigation services in Ikoyi Lagos for our highly valuable customers.
Never at anytime leaving pest control needs at their property to chance it will work or not.
Be it house Fumigation service in Ikoyi or Commercial office fumigation in Ikoyi, Our team of professionally trained fumigation service technician will be there to give best fumigation services.
check out our Commercial Fumigation services in Lekki Lagos click here
Endorsed and rated high by satisfied customers,we enjoy quality review
Also reach out to to book fumigation services on contact number <b>0807-333-8457<b/>